In the pluralistic culture we live in, what does it look like to share our faith? In our current day, some of us might be finding it harder and harder to know how to dialogue and share our faith. As believers we are called to share the gospel with those God has placed in our lives with thoughtfulness, gentleness and respect.
At KW Redeemer, we value city engagement and we desire to be a church where your friends who are not Christians can feel welcome, have their questions invited and their doubts respected. We are hosting this seminar to equip ourselves to be good listeners to our non-believing friends' questions and be more winsome in how we share the gospel.
Sharing our faith is a dialogue, and not a canned step-by-step monologue. Join us for this seminar where together we will learn from experienced apologists how to become more comfortable interacting in discussions about our faith.
SEMINAR DATES
* All session videos will be shown at the Kitchener Public Library
Saturday March 3, 9:00am – 1:00pm
Wednesday March 7, 7:00pm – 9:00pm
Wednesday March 14, 7:00pm – 9:00pm
PRICING
We ask for a suggested donation of $10 per person to cover the rental costs to host the seminar. Seminar registrations will be received at our weekly services.
SESSION TOPICS
Session 1 – "A Culture of Public Faith" Tim Keller
Session 2 – "Conversational Apologetics Part 1" – Michael Ramsden
Session 3 – "Misogyny: Is the Bible Really Good News?" – Jo Vitale
Session 4 – "Sexual Identity and the Gospel" –  Sam Allberry
Session 5 – "Conversational Apologetics Part 2" –  Michael Ramsden
SESSION SPEAKERS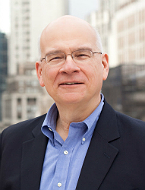 TIMOTHY KELLER
Timothy Keller is Chairman of Redeemer City to City and the founding pastor of Redeemer Presbyterian Church in Manhattan, which he started in 1989 with his wife, Kathy, and three young sons. For twenty-eight years he led Redeemer's diverse congregation of urban professionals that has grown into three churches. Dr. Keller grew up in Pennsylvania and was educated at Bucknell University, Gordon-Conwell Theological Seminary and Westminster Theological Seminary. He previously served as the Associate Professor of Practical Theology at Westminster Theological Seminary.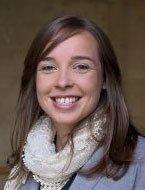 JO VITALE

Jo Vitale is Dean of Studies at the Zacharias Institute and an Itinerant Speaker for RZIM. Jo graduated with a degree in theology, completed a degree in biblical interpretation and holds a doctorate degree in Old Testament studies at the University of Oxford. Her doctoral dissertation was on the subject of "women and beauty in the Old Testament." Jo has a particular passion for speaking on questions of biblical reliability, challenges to the character of God (including questions related to sexism, war, slavery, and judgment in the Old and New Testaments), and the uniqueness of Jesus Christ in a world of competing truth claims.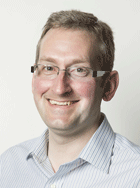 SAM ALLBERRY
Sam Allberry is a speaker for Ravi Zacharias International Ministries, and a consulting editor for The Gospel Coalition. Prior to this he served in local church ministry. Sam is the author of a number of books on Christian belief, including Why Bother With Church?, James For You, and the bestselling Is God Anti-Gay?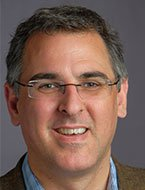 MICHAEL RAMSDEN
Michael Ramsden is the International Director of RZIM and is also joint Director of the Oxford Centre for Christian Apologetics. Michael was brought up in the Middle East and later moved to England. While doing research in Law and Economics at Sheffield University, he taught Moral Philosophy and lectured for the International Seminar for Jurisprudence and Human Rights in Strasbourg.
RSVP
Please RSVP for this seminar so we can plan accordingly to serve you better – thanks!